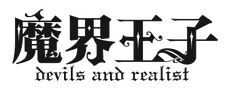 This wiki contains heavy spoilers relating to the series, read everything at your own risk! This wiki is about a fictional story, attempting to start arguments about religious views or converting others will be seen as vandalism and harrassment.
---
Welcome to Makai Ouji: Devils and Realist Wiki, a source of information for the Japanese manga series written by
Madoka Takadono and illustrated by Utako Yukihiro. This wiki provides information about all released adaptations.

If you're new to Wikia, check out the links below to get started: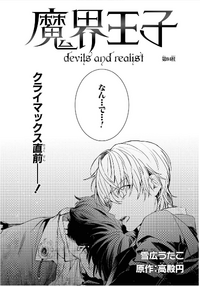 The end of climax, what will be in store for William?.
 
Dantalion remembers the past, and Lucifer finally awakens.
Aired September 22, 2013.
Want to affiliate with us?
If you would like to become an affiliate of the Makai Ouji: Devils and Realist Wiki, Contact Us.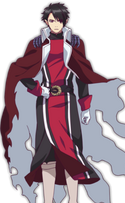 Dantalion is the Grand Duke of Hell, the commander of the 36 armies of hell. He is a nephilim demon candidate to succeed the throne of the demon world while Lucifer sleeps. Dantalion calls himself "Dantalion Huber" while he is disguised at William's school. He is the 71st pillar of Soloman's 72 pillars, and is followed by two bat-familiars, Amon and Mamon.
Current Poll
Who is your favorite character?
Previous Poll
Will you be watching Makai Ouji: Devils and Realist?
| Rank | Poll | Votes | Percentage |
| --- | --- | --- | --- |
| 1st | Yes, definitely! | 1309 | 92.31% |
| 2nd | Undecided | 86 | 6.06% |
| 3rd | No way! | 23 | 1.62% |
Community content is available under
CC-BY-SA
unless otherwise noted.